Get your first second-hand car with these 7 easy steps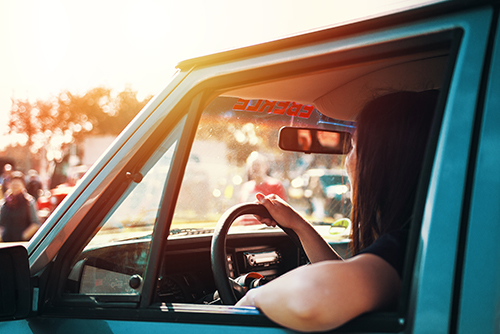 While buying a new car sounds appealing, it is not something that everyone can afford. It is why many people prefer to buy a used car in Singapore, especially when you can get a high-end vehicle for less than $20,000. Based on the LTA figures, about 9,000 vehicles change ownerships per month. If you are thinking of getting a second-hand car, here are the steps that can help you get your selected car easily.
1. Wait for low certificate of entitlement (COE) prices
Certificate of Entitlement is a document that you need to purchase to certify that you are the owner of your purchased vehicle. Getting a used car at high COE prices is a bad idea, as the depreciation rate of the car will also be high. In a way, you lose value due to depreciation. The best time to buy a second-hand car is during the low COE prices period. The lowest COE price was in August 2018 at $31,997 and the highest COE price was in January 2018 at $92,1000.
2. Do you want a PARF car or a COE car?
A Preferential Additional Registration Fee (PARF) car is less than 10 years old while a Certificate of Entitlement (COE) car is over 10 years old with a renewed COE of either 5 years or 10 years. COE cars are cheaper to buy, but you don't get a rebate that comes with a PARF car. For PARF cars, you get between 50% and 70% of its additional registration fee if you choose to scrap it before it reaches its 10th year. For a COE car, you get a COE rebate if you decide to de-register the car before the COE ends.
3. Buying a not-so-used car 
Normally, a car depreciates about 20% in the first year and for the following 2 years, it depreciates another 10%. While buying a second-hand car that is still considered new may sound smart, it might not be the case if the car is less than 3 years old. As a car gets older, it tends to depreciate less.
4. Check the mileage to know the condition of a used car  
To know the condition of a used car you want to buy, check its mileage. The age of a car doesn't matter much if it has been sitting somewhere idle and unused. For example, a 5-year old car can have less mileage than a 3-year old car. This might be because the 5-year old car has not been used much while the 3-year car has seen the whole of Singapore and might even have travelled to Malaysia and Thailand. The ideal mileage in a year is around 15,000 kilometres to 18,000 kilometres.
5. Getting the ideal second-hand car
While getting a second-hand car sounds like a good deal, it might not be if the car is too old in a way that you have to constantly get it repaired. If the vehicle is too old, the maintenance and repair costs will set you back financially and will disturb your daily life, especially if you use your car a lot. The ideal age of a second-hand that you should be looking out for is from 4 to 8 years old. Luxury cars are known to be a money-saver when purchased as second-hand vehicles, as they tend to lose almost half their value as early as the first 3 years of their life span.
6. Getting motor insurance for your used car in Singapore
If you are interested in getting a second-hand car, you also need to buy a car insurance plan before you get to drive the vehicle in Singapore. Among the most common motor insurance policies are the premiums with a comprehensive cover. InsureDIY features the top insurance companies in Singapore that offer the type of comprehensive plans where you get to choose the benefits that you want for your vehicle.
If you are looking for a higher coverage, be ready to pay for a higher premium. Bear in mind that not all highly-priced premiums come with the type of benefits that are considered useful for your vehicle. For the purpose of choosing a premium that matches your budget and choice, InsureDIY has a comparative table where you can view the types of benefits and add-ons that are offered by the insurers in Singapore, such as MSIG, NTUC Income, AXA, Liberty, Hong Leong Assurance (HLA), and Sompo. For any help or suggestions, do not hesitate to contact us at [email protected].
7. Where to get a second hand car? From a dealer of a seller?
The right places to buy a second-hand car in Singapore is to either purchase it directly from its seller or a dealer. You can buy it at a car mart online or at a car mart in town. Currently online, there are car marts that make it easy for you to browse through and decide the type of second-hand car you want to purchase. It is well-known that cars that are sold by dealers are well-maintained.
There is also a certain level of security when buying a used car with a car dealer, as the transaction is most likely protected under CASE or the lemon law. The dealer will also take care of all the paperwork responsibilities, which makes things a little chaotic for you, especially if you have never handled this kind of paperwork before. Compared to a dealer, if you buy directly from a used car seller, you don't have to pay commission fees because there are no middlemen involved. Though, there is the risk of losing your money if the seller turns out to be a fraud. You don't get the same level of protection and security when you buy directly with the seller, despite the chance to save money on the purchase.
---
Car marts online
Quotz

Motorist.sg

sgCarMart

Carousell Motors

Carro

Sellcarnow

DBS Car Marketplace

STCars

Oneshift
Car marts in Singapore
Autobahn Motors (20 Jalan Kilang #02-00, Singapore 159418)

SG Car Choices (3 Ang Mo Kio St 62, #01-13 LINK@AMK, Singapore 569139)

Commonwealth Car Mall (15 Commonwealth Lane, Singapore 149554)

Republic Auto (Cycle & Carriage Auto Hub 209 Pandan Gardens Level 3, Singapore 609339)

ST Carmart (210 Turf Club Rd, Singapore 287995)

Car 88 (210 Turf Club Rd, b20, Singapore 287995)

Speedo Motoring (33 Ubi Avenue 3 Vertex #01-77, Singapore 408868)

CarTimes Automobiles (61 Ubi Ave 2, #01-01, Singapore 408898)

Auto Car (210 Turf Club Rd, Singapore 287995)

West Coast Car Mart (31 West Coast Highway Singapore 117864)
---
InsureDIY has financial advisers that can help you make the right choice and answer any of your questions. Simply email us at [email protected] anytime!