How do I recognize the best travel insurance plan for me? (II)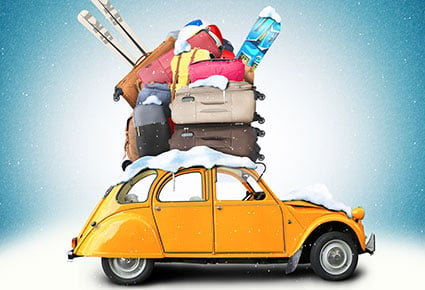 If you wish to see the first part of this topic, you may click into How do I recognize the right travel insurance plan for me? (I)
Let's go back to our questions to help identify your needs and decide on the most suitable travel insurance plan for you.
2. Who are you traveling with? (group or solo?)
If you are traveling with your family, you may wish to plan down to the last detail of your trip. For those who have the experience in organizing a group trip, you will know that it is not an easy task.
No matter how prepared you are for it, as Murphy's Law would have it, "Whatever can go wrong, will go wrong."
Therefore, Travel insurance is a must for every group that travels. Choose the ones with more comprehensive coverage for flight delay, trip diversion/cancellation, and baggage loss (accident or theft).
You will be surprised how spending a small amount on travel insurance could relieve so much of your cost as a result of unexpected travel inconveniences.
What is the NTUC travel insurance?
NTUC Travel Insurance is one of the family-friendly choices for travel policy, of which the Single Trip Family plan is suitable for 1 or 2 adults traveling with any number of children under 21 years old that are related to either one of the adults, and the 2 adults need not be related.
For solo travelers, you may wish to go for travel insurance that covers your personal items as much as possible, especially if you are on a business-related trip.
Pick the plans that provide separate compensation for laptop, mobile phones, passport, cash and credit card, apart from the baggage loss lump sum.
Consider the plans that allow reimbursement for your purchase of essential items in the case of item loss so that there will be minimal interruptions to your work schedule.
NTUC Travel Insurance offers reimbursement up to S$1,000 for loss of jewelry due to robbery or theft, damage to or theft of golf equipment; and up to S$1,500 for loss or damage to laptop and mobile devices. In addition, it provides cover against fraudulent usage of credit cards and stolen money upon theft.
---
InsureDIY has financial advisers that can help you make the right choice and answer any of your questions. Simply email us at [email protected] anytime