How do I recognize the best travel insurance plan for me? (III)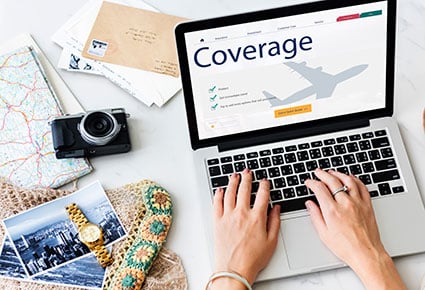 We will finish off this topic with this question:
What is the purpose of your trip?
Here are the previous related articles:
How do I recognize the right travel insurance plan for me? (I)
How do I recognize the right travel insurance plan for me? (II)
It is always difficult to overcome the inertia to let an agent decide on a travel insurance plan for you or to go to a familiar insurer or bank to choose from what they offer.
However, we believe that in order to choose the most suitable travel insurance plan, one needs to evaluate objectively what coverages are most important for the particular trip.
This is the reason why it is necessary to sum up the factors you should consider in every situation, so that you can be sure of what you are actually paying for and to save by paying for only the best option for your trip.
Let's get to our last question:
3. What is the purpose of your trip? (seeking adventure? a road trip?)
You should give a thought to the activities you will probably be involved in during your travel. Will you be hiking, diving or skiing?
If the answer is 'yes', you should choose a travel insurance plan with amateur sports cover that includes the activities. All recommended plans on our platform have amateur sports covered.
However, you are advised to take note of the exclusions imposed by the respective insurers on the various activities, i.e. the cover may compensate only up to a certain level for hiking and diving, or certain areas for skiing.
---
Another essential coverage to have for an adventurous trip is whether the insurance plan includes emergency medical evacuation and repatriation. AXA SmartTraveller and NTUC TravelBliss are the best in this aspect as they offer unlimited cover for their insured regardless of the age group.
InsureDIY has financial advisers that can help you make the right choice and answer any of your questions. Simply email us at [email protected] anytime