Term life insurance or whole life insurance on a budget – the better choice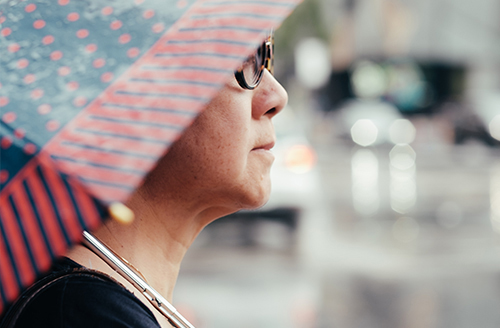 The life insurance market has a variety of plans and policies that can make any new customer confused. Term life insurance and whole life insurance provide the same purposes of providing life insurance coverage, but these two products are structured very differently.
Did you know that for the same amount of sum assured, it is possible to pay a much lower premium if you choose term insurance over whole life insurance? For a 30-year-old non-smoking male, he will pay an annual premium of around $200 for 34 years under a term policy (protection till age 65) vs $2000+ for 39 years under a whole life policy (protection till age 70). By understanding how the two products are structured and the benefits they provide, you can end up in a better position to make an informed decision.
Why term life insurance? 
Term insurance is for those who are looking to obtain financial coverage over a fixed period of time. You can purchase term insurance from 5 years up to a 20 year term, or even up to a certain age like up to age 65 or age 75. One of the interesting features of term insurance is that you get to decide the policy term of the term insurance policy you wish to purchase.
There are several reasons to purchase term insurance. The main theme underlying these reasons is the need to provide for your dependents in the event of your untimely demise. This could be applied to a variety of circumstances.
For example, if you would like to have some financial security for your kids in the event of your death, or to obtain protection against the mortgage of your property, a term insurance will provide for these events by paying out the sum assured.
At the end of your policy term, there is no accumulated cash value or maturity value. But you would have enjoyed the financial security over the years you have purchased cover for.
What you get with whole life insurance
Whole life insurance offers a higher insurance coverage up to the ages of 99 and some even offer cover beyond the age of 100.
Premiums for whole life insurance plans must be paid for a fixed number of years. This could be 10 or 20 years, and some whole life insurance plans require premium yearly until the policy terminates. This cannot be changed in the midst of the policy term.
Whole life insurance also builds up a cash value over the years. This means that there will usually be a surrender value you choose to cancel the policy and cash it out. This surrender value however, typically takes years to build up and will often not break-even with the total premiums paid in until after the 15 or even up to 20 years of the policy commences.
Because of this significant surrender penalty, it is important that you are able to afford the premium amount throughout the premium payment period. Should there be a situation where there is insufficient liquidity and you need to consider giving up this whole life insurance policy, the cost could be significant.
This cash value is built up in your whole life insurance plan because a part of the premiums you have paid is channelled into savings. Hence, in addition to paying for protection upon death, you are also contributing premiums into a savings fund.
Why are you buying life insurance? 
To determine the best life insurance for you, the first step is to understand the reasons for buying a life insurance policy.
If the reason is for financial security and to look after the welfare of your dependents, term insurance is the right choice. Your dependents can include your children, spouse, siblings or parents.
If your intention is to purchase a lower sum assured for life in a life insurance product that comes packaged together with a savings product, then you can consider whole life insurance.
While making this decision, it is important to bear in mind that a whole life insurance plan will cost much more than a term life plan.
We will recommend you do a simple needs analysis exercise to determine how much sum assured you require. After establishing the level of sum assured you need, then seek out the quotes for the premium required for both the term insurance and the whole life insurance plan and assess the affordability from there.
Affordable coverage 
Given how affordable term insurance is, we would recommend that you always consider a term insurance as a viable first option before considering other types of life insurance. Term insurance works especially well for customers who are looking to purchase an affordable insurance product for a high amount of cover.
Knowing your protection gap and make a wise choice 
Protection gap is an estimation of how much cover you need and how much you already have. You can make use of the InsureDIY's life insurance calculator to find out how much your protection gap is. With a rough idea of how wide your protection gap is, you can make a decision on the type of life insurance you can get based on your budget. The first step is always the hardest, so do come to us for help if you are unclear about which option you should go for. Our customer service officers are always ready to assist, do drop us an email at [email protected].
---
InsureDIY has financial advisers that can help you make the right choice and answer any of your questions. Simply email us at [email protected] anytime!