What are the hottest destinations for 2019 Singapore holidays?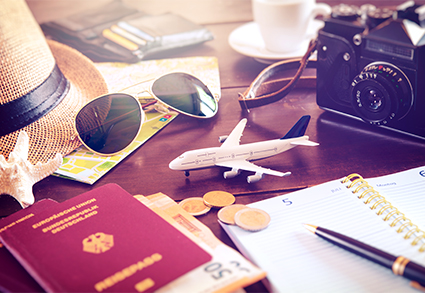 Since there are not that many long weekends in Singapore, you have to take the opportunity of every long weekend to enjoy yourself by going on holiday or for a short vacation. The possibilities for the hottest destinations that you can look forward to are endless. Still, you have to make sure that you are ready in advance with your holiday plans as soon as your vacation time comes or as soon as there's a long weekend in Singapore.
Some people like to travel whenever there is a public holiday that coincidentally falls on a Thursday or Friday. It would be foolish to not try and take advantage of any long weekend happening in Singapore.
 Our top picks (worldwide)
---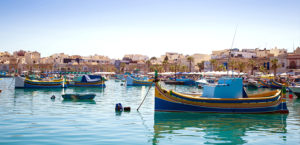 Malta
This small island in Europe is one of the best places to visit if you are looking forward to spending your vacation time on the beach. As one of the sunniest cities in Europe, Malta is a great place to visit, especially since it has an entire town labelled as a UNESCO World Heritage site.

Dubai
Dubai is the place to be for those, who enjoy shopping. In Dubai, if there is anything you are looking to buy, you will most likely find it. It's a great place to go to if you have the right budget for it. There are so many fun activities that you can do to make your holidays count.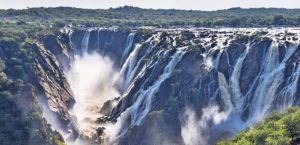 Namibia
If you are looking for a change from living in Singapore, Namibia might just be the place for you. You can visit the 80-million-year-old Namib Desert, also known as The Gates of Hell. This touristic spot is a great place for safaris, where you can spot wild animals, and stargazing activities, where you get to explore the clear skies.
---
Our top picks (Asia)
---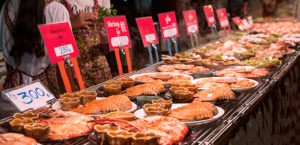 Chiang Mai, Thailand
There are many exciting places to visit in Thailand and one of them happens to be Chiang Mai. This place is great for single people or those, who are travelling with their families. There is a variety of exciting activities, which include trekking and ethnic animal tour. During the night, there are enough cafes and bars to keep you entertained.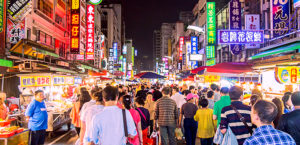 Kaohsiung, Taiwan

Kaohsiung in Taiwan has been heavily promoted as the place to go for holidays this year. The area is going through huge expansions, which makes it a great spot for tourists. There will be a cruise terminal on the seafront, which will make the place more of a tourism attraction that it is now.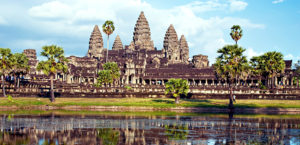 Cambodia
Cambodia is nearer to Singapore than the other places stated above and it also happens to be an interesting place in Southeast Asia. Flight tickets are quite cheap and there is so much to do in this place. There are tourist spots that you can visit and night markets that will keep the evenings interesting. It's a fun country with an old-age flavour to it.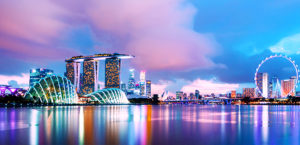 Last but not least, Singapore
If you don't want to go abroad, you can always spend your holidays visiting the hottest destinations in Singapore. There are many places, like Universal Studios, and activities, like Night Safari, which are bound to keep you and your family satisfied and excited. There are day and night sightseeing tours that take you around Singapore's important and monumental places, let you shop, explore and eat. If you want to do something fun and adventurous, but there is a budget restraint, you can try going to Pulau Ubin. Pulau Ubin is about ten minutes by boat from Changi Point Terminal. It is quite a peaceful place with unspoiled forests and a diverse wildlife. It is a great change from the busy life of Singapore. There's also the most popular tourist attraction in Singapore, Sentosa Island. It is a great place for families and singles or a group of friends to spend their time on the beach and having fun doing a range of beach and water activities.
---
Be prepared before going on a trip
As soon as you have decided on the place to go for holidays, make sure you are well-prepared to take this trip. Book your tickets in advance, pack the right things that you need and don't forget to get your insurance plans in place before going on holidays. InsureDIY can help you choose the most appropriate travel insurance premium that will protect you and keep you safe during your trip abroad. Getting the right insurance can help you deal with unfortunate incidents that you might come across on your trip. These include flight delays, cancellation of hotels, baggage loss, personal accidents and so on. It is important to get insured, especially if you are going to carry out adventurous activities. What better way to let go and enjoy your holidays than knowing that you are protected and safe.
---
InsureDIY has financial advisers that can help you make the right choice and answer any of your questions. Simply email us at [email protected] anytime!