10 Things to know about car insurance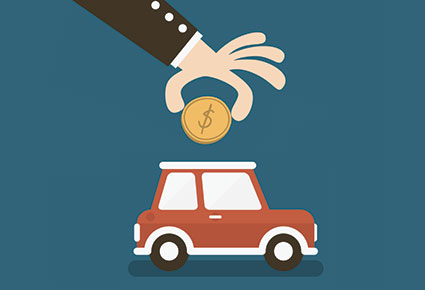 Planning to purchase or renew your
car insurance
policy?
Here are the top 10 things that you would need to know about car insurance.
1. You must have a car insurance by law
Under the Motor Vehicles (Third-Party Risks and Compensation) Act (Cap.189), an Act Liability Only car insurance policy is compulsory for every driver in Singapore. At the minimum, the Act Liability Only policy insures you against the 'third party' costs associated with injury or death in an accident that is judged to be your fault.
The other alternative would be the comprehensive insurance policy which covers third-party property loss, fire damage, theft and damage to your vehicle caused by a crash, plus medical and personal accident benefits for the insured.
Check out the most popular plans offered by Singapore insurers – compare car insurance quotes online.
2. Cost of car insurance 
The cost of car insurance is determined by a number of factors: the car you drive, your age, years of driving experience, occupation and claims history etc. That's why even if you and your friend have the same car, you could end up paying a higher premium than him.
One of the obvious pricing factors we'd like to highlight here is the usage of your car. If you clock less than 8,000km per year, you may consider registering your car as an off-peak car to save money on your car insurance premiums.
In addition to the $500 discount on the annual road tax and the rebate of up to $17,000 from the government, you will enjoy higher discounts from insurers on premiums as your vehicles are off the roads when traffic is at its most congested, hence lowering the risk of an accident.
To get the best deal, it is crucial you do not auto-renew with your existing insurer. It is becoming easier to buy car insurance quotes online and compare the policies among insurers in Singapore. Shop around first before you make up your mind – it's common that premiums will change over time.
3. Market value of your car
A significant part of your car insurance premium is calculated based on your vehicle make and model. 'Make' refers to the maker, the manufacturer, i.e the brand; 'Model' refers to the name of the vehicle given by the company – an example is Chevrolet (Make) Spark (Model). The insurer can tell the performance and risk potential from the make and model of your car.
If you are choosing between different make and models, you may get car insurance quotes online to find out which would be a cheaper vehicle to insure.
On the other hand, if you are renewing your car insurance, you may wish to research the market value of your car. The market value of the car is determined by the make, model and depreciation value of the car. Having this information about your car can help in the premium negotiation with your insurer.
The easiest way to check if you are paying the right premium for your car is to compare car insurance quotes online , so that you have a better idea on the car insurance rates in the market.
4. Named drivers
If you buy the car for your family, you probably have more than one person driving the car. When you purchase the car insurance policy, you will be the default named driver and you can choose to have your family members added into your policy as 'named driver'.
Typically, it is free to list up to 2 names on the policy, but you will have to pay beyond that, i.e. the premium goes up with the number of drivers under the policy.
This would be useful if the family members drive the car often. Consider that you or any named driver pay an excess of only $300 when putting in a claim, an unnamed driver could pay up to an excess of $1,300.
See which insurer allows you to include more names into the policy for free, compare car insurance quotes online now.
5. Excess 
Excess (also called deductible) is the first part of any claim that the car insurance company will not pay. By making the insured contribute to a portion of the loss, the insurer encourages drivers to be more careful and responsible on the road. Also it is to curb small claims.
For example, if you put in a claim of $300 and the excess is $300, the car insurance company will pay out nothing.
In short, excess is the amount you have to pay. For small claims, it may be better off paying for the repairs on your own, especially if you do not want to risk losing your no-claim discount (explaining below).
On top of this excess amount, an additional excess clause could be applied to your car insurance policy if your claim involves an elderly (>70 years old) / a young (<27 years old) / an inexperienced (less than 2 years driving experience) driver – the definition can vary depending on the insurer. The amount of this access is comparatively higher, i.e around $3000.
6. No-claim discount (NCD)
No-Claim Discount (NCD) is a discount on renewal premium rewarded to the safest drivers by the car insurance company. How do the insurer know you are the one? It is when no claim is made during the year.
As NCD accumulates for each year without a claim, it's worth considering buying a NCD protector when you have obtained a NCD status of 50% (which would have taken you 5 accident-free years). In that case, you can make one claim during the year, without losing your NCD.
NCD is generally transferrable among insurers, but NCD protector is not. Be sure you get your car insurance quotes online before settling on one.
7. Add-ons
Car insurance companies offer a number of add-on covers for both new and existing customers with additional premiums. This option is usually overlooked, but some of the covers are indeed worth considering. We have selected a few that you will find useful in times of emergency:
 

Courtesy Car Benefits (also called Replacement Car Benefits): some insurers have the benefit included in the policy. In case yours does not, you can choose to include a rental car to cover you for 3 days while your car is under repair.

 

Additional Personal Accident Cover and Personal Accident for Passengers: Personal accident cover is a lump sum pay-out when death or bodily injury occurs as a result of an accident. And the cover is mostly included in comprehensive car insurance policies. If you are willing to pay a nominal fee, you could increase the cover amount or extend the cover to passengers.

 

Excess Waiver: Insurer pays the full claim. With additional premium, the part you have to pay, in the event of a claim, will be paid by the insurer now.

 

Waiver of Young Driver Excess: As mentioned above, an insurer takes a relatively high amount of excess if the driver is younger than 27 (or a certain age under respective insurers' definition). If your (young) children are the main driver of your car, why not consider getting it for peace of mind?

 

Additional Cover for Overseas Driving: Crossing the border with your car every weekend? It is advisable to get you and your car covered well in advance.
 Thinking of customising your car insurance for more comprehensive cover? See the different insurance plans features from the top insurers in Singapore and get a sense of what is essential to you.
8. Telematics policy
The advance in technology opens up the market for telematics insurance over recent years. It is a "pay-how-you-drive" car insurance policy using a plug-in telematics device or mobile phone-based telematics to track driving behaviors such as distance, speed, driving style etc. Drivers will pay according to their tier/scoring band based on the data collected and analysed in a defined period driving. The insurer may reward drivers with higher tier/score in lower premiums or excess.
A number of insurers in the market have started to offer innovative policies using telematics. You may wish to get car insurance quotes online and see what's the newest offer for the top car insurers in Singapore.
9. Report claims ASAP
It is natural you'd like to first call your mum or your husband after a car accident. However, you should also make sure that you contact your insurer right after the accident. Here are the few things that your insurer can advise you on: 
You may have a little book somewhere inside your car. Dial the accident hotline straight away and your insurer will guide you on the next steps and remind you of important timelines. In case you didn't know, all insurers in Singapore fully support the Motor Claims Framework (MCF) initiated by the General Insurance Association (GIA) in 2008 and will provide a comprehensive service to encourage the insured to report his accident and assist policyholders in handling repairs to the damaged vehicle.
After a car accident, one of the immediate actions is to get a damage assessment of your car. If your insurer admits only assessment from a certain operator, e.g. insurer-supported IDAC Accident Reporting Center, you will be told in advance, so that you do not overlook those restrictions. 
Likewise, insurers have their own list of authorized repair workshops. Depending on the insurance policy you have, your cover may be limited by your insurer at selected workshops only. Check before undertaking any repairs.
You never ever want to find yourself footing the bill because of the mistakes you could have avoided, so be sure you call your insurer to double check the proper procedure and restrictions set upon your policy.
Read more on What To Do After A Car Accident and get yourself familiar with information and record that you shall obtain at the scene. At InsureDIY, we provide claim support for all our car insurance clients. Register now and feel at ease with InsureDIY!
10. Always go online to get the best car insurance deals
It is best not to set an auto-renew for your car insurance. Remember to get the best car insurance available before you renew. New car owners may want to remain with one company as the NCD protector may not be transferable.
To save your time doing research online, the InsureDIY product advisory panel, formed by actuaries, industry insiders and insurance professionals, recommend only high-quality products from reputable insurers in Singapore, so that you can focus on your needs and comfortably pick out the best suitable plans in no time.
Try now to get the best car insurance deal in town!
Don't want to overpay for your car insurance cover? Let us know how we can help you. Email us at [email protected] and we are ready to provide you a customised proposal for you and your car.
---
InsureDIY has financial advisers that can help you make the right choice and answer any of your questions. Simply email us at [email protected] anytime!