Am I the only one that loves annual travel (insurance) plans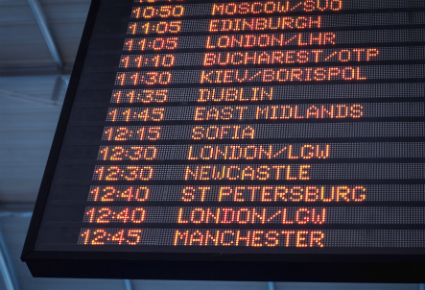 Take more than four overseas trips per year?
Buying Annual Travel Insurance will be the best thing that has happened to you!
Imagine this scenario, all you have to do is to plan your flights, accommodation and itinerary. No more scrambling to buy single travel insurance plans. This is especially important for people who are impromptu and spontaneous travelers!
According to Singapore's Department of Statistics, close to 9.5 million overseas trips (air & sea) were made by Singapore residents in 2016. With a resident population of around 3.9 million, it suggested the enormous passion in travel among the people on this island. Check out InsureDIY's annual travel insurance plans to save you time and money.
---
Annual plan over single trip plan (for jetsetters)
---
As experienced travellers, people in Singapore have become more spontaneous when coming to weekend travel. In addition, airlines have regular promotion for flights from Singapore to numerous vacation paradises nearby, like Langkawi (Malaysia), Bali (Indonesia), and Krabi (Thailand), which makes the temptation even bigger for those leading a hectic 9-to-5 work life.
If you are part of the group of people who would hop on a plane whenever there are good deals for the flight, you will probably be the biggest saver by getting an annual plan. On average, you can save up to 40% on travel insurance, as compared to the sum of multiple single trip policies bought in the year. The cost of an annual policy per pax can be as low as $268 per year. You can get a quote now to see the offer across major insurers in Singapore: AXA, Liberty, Sompo, MSIG, NTUC travel insurance and more.
---
For family / group travellers
---
If you have an extended family living overseas, which you will pay visits to regularly,  you should also consider buying an annual travel insurance – family plan to save extra. NTUC travel insurance has higher travel inconvenience benefits among the annual plans on our platform.
Whilst there are other lower budget options, you can never put a price to a peace of mind when travelling with young children.  And the best part of getting an annual plan is you only need to research, compare and pay for the policy once per year, so that you are set free to create family travel plans instead.
---
Points to note – getting an annual plan
---
If you cannot customize your travel insurance for every single trip, you may set the covering zone for your annual policy, from ASEAN, Asia-Pacific to worldwide, based on the countries you are planning to visit; or simply select the furthest destination within the zone. This allows travellers who only travel within a certain region to get significant savings.
Ready to be surprised by the price difference? Get a quote now!
Spend your time wisely like other smart travellers and use our travel insurance comparison tools to get the best coverage for the lowest prices!
---
Find the article useful? Forward it to your circle and help them travel as smart as you from now on!
From InsureDIY – Your Best Travel Partner
InsureDIY has financial advisers that can help you make the right choice and answer any of your questions. Simply email us at [email protected] anytime!