Best places for island hopping in Indonesia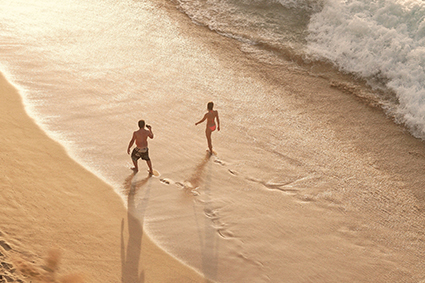 Indonesia is the world's largest archipelago, made up of 17,500 islands. Indeed, there is no better place than Indonesia for your island-hopping endeavours. Find yourself spending an extraordinary time exploring different islands of this Southeast Asia gem, as warm, golden sand runs between your toes with the gentle breeze. Here is a complete guide on how to make your dream come true!
Point of departure for island hopping in Indonesia
Both Flores and Bali are great points of departure. Bali, with its spectacular sea view, attracts tourists from all over the world. However, do not overlook the beauty of Flores. Not only is Flores both children and elderly-friendly, but also home to the famous Labuan Bajo. You will not regret starting your adventure there!
---
From Labuan Bajo Harbour, Flores
Kelor Island
Rinca Island
Padar Island
Komodo Island
From Bali
Lombok Island
Sumba Island
With the right budget and group size
Island hopping will not cost you an arm and a leg! If your group cannot fill up the size of a boat, you can opt for a shared island hopping tour. Otherwise, paying for a private tour would be quite a deal! Of course, compared to shared tours, private tours give your group the freedom to do more on your terms, with the approval from the tour guide and boat captain.
What do you get on an island hopping tour?
A private tour for island hopping in Indonesia means you get the facilities that come with the boat. Depending on the type and size of the boat, you may even be equipped with a hot tub, lounge chairs located at the upper deck, and friendly crews! If you hire a large boat for long trips, bedrooms and bathrooms will be available onboard too!
Drinks, snacks and meals
 Snorkelling equipment
Activities for island hopping in Indonesia
There is a reason why surfers, backpackers and holidaymakers choose to descend in Indonesia for their holidays. There is just plenty to do and see in all of these islands. Keen on water activities? Some of the world's best diving destinations are in Indonesia. A nature and wildlife lover? You have a chance to catch a glimpse of the Komodo Dragon – an endangered species found mainly in Indonesia. There is a myriad of activities available you will be spoilt for choices! Here are some that you can look forward to on an island hopping trip:
Snorkelling
Trekking
Swimming
 Hiking
Catching the sunrise and sunset
Delicious Cuisine
Dragon-spotting
Bat-spotting
Surfing
Interesting places to visit on an island hopping trip
Labuan Bajo, Flores
Volcanic lakes at Kelimutu
The village of Belaragi
Ruteng• Komodo Island
Komodo National Park
Bali
Lombok volcano treks
Lombok waterfall
The Gilis: Gili Trawangan, Gili Air and Gili Meno
Gunung Rinjani
Getting to Labuan Bajo
You can take a flight to Labuan Bajo directly from the capital of Indonesia, Jakarta. Flights to Labuan Bajo are also available from other places, such as Bali and Lombok.
Interested in a more adventurous way of transport? Try the bus or ferry to go to Labuan Bajo!
Getting to Bali
As the tourist hub of Indonesia, Bali has always been popular and a favourite among tourists that visit Indonesia. Getting to Bali extremely convenient, as the airport there welcomes both international and local flights.
How long does an island hopping trip in Indonesia take?
Since there are many types of island hopping trips in Indonesia from different departure points. Some trips last for a couple of hours while several island hopping tours can go on for more than a day. The duration of these trips also depends on whether you should to hire the services of a local tour or guide or deciding to explore the islands on your own. It can take two weeks or even two months to enjoy what these islands have to offer, but it all depends on your budget. This is why it's wise to plan well and early. To make sure that everything goes well during your time in Indonesia, sign up for travel insurance on InsureDIY to keep you and your family protected.
---
InsureDIY has financial advisers that can help you make the right choice and answer any of your questions. Simply email us at [email protected] anytime!