Best value-for-money life insurance: Pay ONLY for the protection you need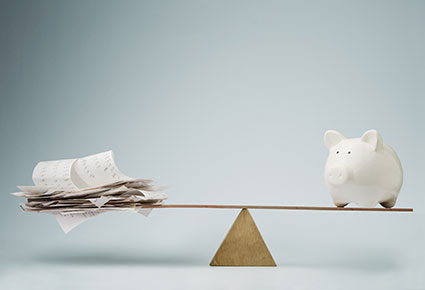 The biggest misconception about term insurance is, "it isn't worth the money as you cannot get back what you've paid".
Let us speak up today for the best value-for-money life insurance in the world and make sure you, your friend and those who read this benefit from it.
First of all, you may wish to ask yourself what the purpose of getting life insurance is, whether to invest, i.e. to get back your money and more, or to be insured i.e. protecting you from risks. If you are a person who believes in doing one thing at a time, you would find term insurance your cup of tea in pure protection. As term insurance has no savings value or investment elements, it provides the highest coverage at the lowest premium, compared to other life insurance products (e.g. whole life, endowment insurance).
---
Ask yourself why you need life insurance.
---
There is always a trigger point leading you to search for life insurance, be it an inspiration from a friend, or an experience you had with a close family member. However, you may have to go deeper to look at why you are seeking protection.
 Term insurance is a type of life insurance providing financial coverage to the beneficiary of the insured for a defined period of time. Very often, people resist the "defined period"- does that mean the protection is not lifelong? What would happen after the defined period? Most of us tend to prefer the longest period of protection because we presume the future is not foreseeable and cannot (or prefer not to) imagine what could happen when we get old.
However, what has been missed out is the "financial coverage for the beneficiary". In the event of the insured's death, term insurance pays to the insured's family, e.g. parents, spouse or children. Why would they need the money, for what purposes? In most cases, is that the insured has been providing for the family and the beneficiary would need the payout from the term insurance to continue living. Do you have a beneficiary to support at the very beginning? If the answer is no, you may not even need term insurance at the moment.
---
If yes, how long have you planned to provide for your beneficiary? At present, most people would retire around 65 years old. By that time, you would have no working income and your role in the family could have changed as well i.e. your children will likely be the ones supporting you. Thus, the needs to provide for the beneficiary can be temporary, say 10, 20 years, or till the insured turns 65 years old. Unlike medical or other coverage, the fruit/benefit of protection in term insurance goes to the beneficiary instead of the insured. Hence, there is really nothing to worry about where term insurance doesn't cover for the whole of life. With the explanation above, we hope coverage for "a defined period of time" now doesn't look as scary to you as before.
---
Defining the period of protection saves you money.
---
Acknowledging the fact that the needs for term insurance can be temporary, it is time to define the period one needs to be covered. As the needs can be totally different, for example, between you and your brother, the period for cover shall be determined as follows.
Say if your 35-year-old brother is married with a pair of children, 3 and 5-year-old, he needs to cover his family up to the time that their children have achieved financial independence. In most cases, this means after the children's university years. Hence he will then need a term insurance for 20 years (or 25 years to be secure).
For you, you may not have a family right now, but you have a property under your name and the mortgage will be paid off only in 30 years' time, thus you'll need a term insurance plan with a policy term to match the same period.
In other words, you have to understand your needs well before buying your term insurance. By defining your needs, you will be able to determine the period over which you need protection. This is the flexibility that whole life insurance would not be able to provide. You can also easily see how term insurance helps you save – you are not obliged to pay premiums for the period you no longer need the cover.
---
Pay less, gain more
---
Term Insurance gives you the highest protection per dollar premium paid. This means that no premiums are kept aside to invest or to accumulate cash value – you see what you are buying (it's that transparent). For a 35-year old male seeking protection for 25 years, using NTUC income Term Life Solitaire plans as an example, he can pay $89/month for term insurance to get $1m coverage.
When you can assure that you are paying only for the protection you are seeking after, you can use the money saved from a whole-life premium for whatever you want! If you have a financial goal to invest your income, why not pay just a minimal sum to get term insurance to take care of your needs and use the rest to invest on your own terms?
Other than being the best value-for-money life insurance, term insurance is also well known for its simplest product structure in the life insurance category. Therefore, anyone can make easy comparison price-wise among the various insurers. Compare premiums of the term insurance plans available in the market today and decide which insurance company you wish to insure with.
---
Take action now!
---
Do you know the best age range to purchase term insurance is from 30-40 years old? As premiums for term insurance are very low compared to the benefits provided, the underwriting requirement is rather strict. When you get older or your health deteriorates, you could be rejected or have to pay additional loading for the same plan. Therefore, you are advised to get your term insurance at the earliest. Let us help you take the first step with our Term Life Insurance Calculator, so that you can quickly calculate the coverage you need and thus compare the premiums of different plans straightaway. 
---
Read more on term insurance or talk to us at [email protected]!
InsureDIY has financial advisers that can help you make the right choice and answer any of your questions. Simply email us at [email protected] anytime!