How do I recognize the best travel insurance plan for me? (i)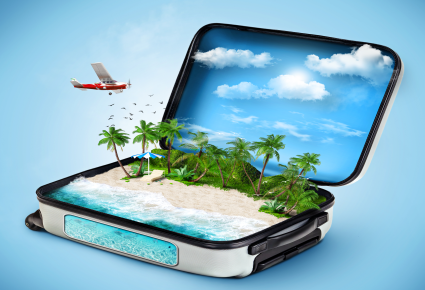 Have you heard of our comparison table yet?
Not sure?
You can read our previous blog Is there a so-called "The Best Travel Insurance Plan"? to understand how our amazing comparison table works for you, or you can simply click here to derive your own comparison table now.
Is that all? Definitely not.
Our comparison table is the first step for you to browse through the best products in the market and their outstanding features. In order to select the best plan for yourself, you will have to identify what your needs are.
The following 3 simple questions helped 95% of our customers get to their answers. Let us share with you as well!
1. Where is your destination? (high-risk or low-risk area?)
To get the quote (i.e. the comparison table), you will first enter your destination. Reason being, the quote could vary based on the foreseeable risks in that country, i.e., higher premium for a country less safe for travelers.
In the quote you received, you will be looking at the price of the various plans available in the market, with the particular country risks calculated. So what you can focus on is whether there is any extra protection you can count on if something happens.
What if your destination is a high risk area?
If your destination is a high-risk area, say prone to political unrest or terrorism, you may consider a policy that has cover for terrorism, for example, covering the medical and evacuation cost in the event of terrorism. AXA Insurance has a full terrorism cover and has the best emergency medical cover among the plans we offer.
What about a low risk area?

If your destination is a low-risk area, you may consider the standard of living for your designated country in comparison to your own country. In the event of an emergency, you may have no choice but to be admitted to the local hospital for medical treatment. You, as a foreigner, will have to bear an unexpectedly high cost in such a situation, especially if you are in countries like the United States and Japan.
To be continued…
---
Single premium investment which accumulates a mix of guaranteed and non-guaranteed returns until your retirement age
Regular monthly cash payouts for 10 years into your SRS account after your retirement age so that you have cash to withdraw on a regular basis over the 10 year tax concession period
Capital is preserved and guaranteed after the accumulation period
---
InsureDIY has financial advisers that can help you make the right choice and answer any of your questions. Simply email us at [email protected] anytime!
Your life and health is the top priority. Always consider the personal accident cover and medical cover (incl. expenses & emergency evacuation) before anything else.
You will receive a 25% off single trip plan or 29% off annual trip plan on AXA travel insurance purchase, plus 15% rewards in DIY$ redeemable for vouchers for Robinsons, Giant, Cold Storage and many more! The AXA Insurance promotion for the single trip plan is until 31st March 2017 and the promotion for the annual trip plan is for 3 days only from the 20th – 23rd March 2017.