The best protection you can get if you are travelling to war zones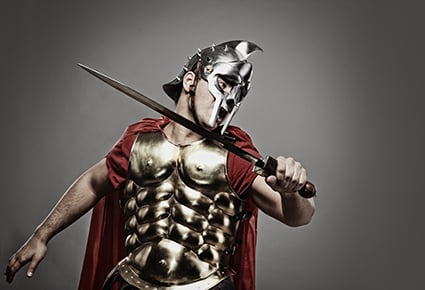 Can you believe it? This is actually happening!
The third world war…?
But rather than keeping faith in humanity, we might be better off keeping an eye out for the tension between the United States and North Korea, especially when Trump's most senior US General told the US Army earlier to "stand ready" for war.
It will be a critical moment for the world: we hope for the best but nevertheless, we should prepare for the worst. We talk to our advisory panel and summarise the actions you can take to get the best protection in the event of a war.
If you are thinking of heading to North Korea, it will be the safest if you can defer non-essential travel, according to the Travel Advisory issued by Ministry of Foreign Affairs (MFA) on 6 September:
"Given recent developments and the unpredictable situation arising from the actions of the Democratic People's Republic of Korea, Singaporeans should avoid all non-essential travel to North Korea. Singapore has no diplomatic representation in North Korea, which constrains our ability to extend consular assistance to Singaporeans who travel there."
1. Get your travel insurance and get it right
For whatever reasons, you must go, you may wish to take note of the following:
First and foremost, get the right travel insurance and get it right! Among all the policies on our platform, only MSIG TravelEasy provides protection with conditions upon war or warlike events. To put it simply, it has to be over a passive war situation, i.e. no state of war exists when the insured is there, and the insured is not taking part in those activities. Under these circumstances, the insured will be covered for accidental death and permanent total disability. Read more about the protections here.
2. Check the latest travel advisory issued by the MFA before you travel
In general, insurers rely on the travel notice published by the Government to determine the range of coverage. Whenever you are travelling to North Korea or any high-risk countries, such as Iran or Cuba, make sure you check this out before you fly off as well as the status of your planned destination. MFA updates the travel advisory from time to time according to their assessment of the local situation of a risk-prone country.
It makes a huge difference as to whether the Government issued a travel advisory upon your planned destination.
If there is a travel advisory issued recommending postponement of all non-essential travel, almost all travel insurance policies would not cover the event i.e. war or warlike situations unless the trip had already commenced prior to the advisory.
3. Check the exclusion items of your travel insurance policy
There are situations no matter if a travel advisory is issued or not, the insurers will not cover, i.e. your planned destination is on the list of the excluded countries inside your policy. Take AXA SmartTraveller as an example, the policy has excluded coverage in all circumstances for travellers in or through these countries: Afghanistan, Cuba, Democratic Republic of Congo, Iran, Iraq, Liberia, Sudan or Syria.
Therefore it's vitally important you do not overlook the exclusion items of your policy.
4. Check if your policy includes a full terrorism cover
High-risk countries could include countries that are prone to terrorism. It is wise to get a policy with both war and terrorism cover. However, since many travel insurance plans have some sort of terrorism cover, it may not be a full cover so be careful!
 

Definition of act of terrorism – not every

travel insurance

policy covers acts of terrorism with the use of nuclear, chemical or biological substances or weapons. You should check if your policy has a specific exclusion regarding the definition.

 

Amount of coverage – amount of loss covered can be limited. Restrictions might be imposed by insurers in claim items triggered by an act of terrorism. Liberty and Tokio Marine travel plans on our platform are good examples. They both cover acts of terrorism in nuclear, chemical or biological terms, but exclude cover on claim items like emergency medical evacuation, repatriation of mortal remains and personal liability in the event of terrorism.
Last but not least, if you (Singaporeans) are travelling to countries with unrest or potential impending war, you are encouraged to eRegister with the MFA at https://eregister.mfa.gov.sg so that you could be reached should the need arise. It's important to take necessary precautions for your personal safety, heed the instructions of the local authorities, and closely monitor the local news.
At the same time, make sure you stay in touch with your family and friends during the trip so they have the updated information of where you are, avoid public gatherings and crowded places if you could and remain vigilant at all times!
---
More on Travel Insurance – Compare Travel Insurance
InsureDIY has financial advisers that can help you make the right choice and answer any of your questions. Simply email us at [email protected] anytime!