What stands between you and the lowest possible premium on renewal?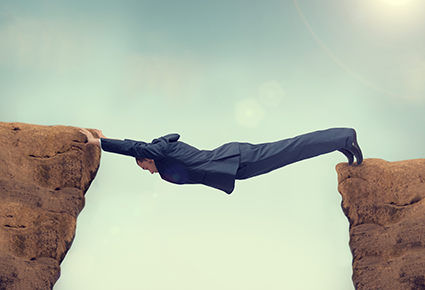 Is your car insurance expiring soon? Are you looking for renewal and also the best price on renewal?
We are outlining items you should note before your renewal, so that you can take advantage of the biggest discounted price in town and renew with the lowest premium.
1. Accident
Yes, accident not accidents. One accident can make you lose your NCD status and result in a much higher premium payment on renewal. After the accident, you may regret not paying a little extra for the NCD protector.
If you have read our article "What is NCD? And is it worth buying a NCD Protector?", you will know our stand and advice: InsureDIY always suggests our customers to purchase an NCD protector by all means. NCD protector is optional and it will cost you an extra 10% of the premium, but we believe it is worth much more than the cost you pay.
2. No NCD protector
No NCD Protector could cause you to lose more from a car accident! NCD protector allows you to make ONE claim without losing your NCD status. With this you need not worry about taking years to regain the NCD50 status, but also have the extra peace of mind when you are shaken up after an accident.
Revisit our article on "What to do after a car accident?"
After a car accident, you might contemplate avoiding reporting to 'save' your NCD status. You shall never ever do so! Keeping the accident information away from the insurer could further result in a penalty of 10% for dishonesty, in addition to your NCD downward adjustment by the insurer.
More importantly, it is for your best interest to file a proper record with your insurance company no matter how minor you think the accident is. Just because you report to your insurer does not mean you are making a claim. In doing so, you can have your insurer stand by your side in case the other person in the car accident gives a different story on the accident (even claims against you) after you have left the scene.
3. Lose your NCD protector
What?! How can I lose my NCD protector? You can. Most people will know NCD follows you, not your car. That is you can carry your accident-free record to your new car (but not an additional car – here's why).
However, NCD protectors are not the same. It is a rider, an add-on to your policy. The rider is designed by different insurers to protect customers' NCD on one hand, attract customers on the other. For example, an insurer can choose to reduce to a lower percentage of your NCD (say 20% instead of the conventional 30%) in case of a claim, or offer a lifetime NCD guarantee as long as you stay with them.
In short, note that NCD protector is non-transferrable between insurers. If you had one claim on your old policy with an NCD protector, your NCD will be reduced to 20% instead of 50% (saved by your NCD protector) once you switch to another insurer.
In such cases, InsureDIY suggests that you renew with your existing insurer plus optimize your discount in other ways.
Do you know that InsureDIY can also assist you to renew with your current insurer at the best price? Appoint us as your agent in 2 steps and receive $20 Cold Storage Voucher plus $60 insurance purchase discount code before our launch promo ends.
4. Forget your certificate of merits
A continuous demerit-point-free record is important to you and important to the extent that it will bring you a discount to your insurance premium.
Certificate of Merits (COM) is a proof issued by the Singapore Traffic Police that you have a 3-consecutive-year record of not violating any traffic rules. If you have a NCD of 30% or up, you are entitled to an additional 5% discount on your car insurance renewal premium, over and above your no claim bonus. It is applicable to most of the Singapore insurers. Tell us which insurance company you are with and we can help you check if the discount extends to you.
5. Saving time for comparing car insurance quotes
Everyone knows that shopping around can get a better renewal price, but not all of us have the time to do so. Sign us up as your online agent, so that you can fix your car insurance without you needing to leave your sofa/bed/… InsureDIY gets you quotes from the most popular car insurers in Singapore in one go, that is, there is no need for you to input your details again and again on respective insurer's website and you can compare the prices straight away and decide whether to switch or to stay with the current insurer.
One more tip for a cheaper premium: Opt for restricted age conditions. If you are the sole driver for the car, and have 2 years plus driving experience, you can choose to limit your insurance coverage by opting for restricted age conditions. With this selection, the insurance company considers you a safer driver and thus agrees to insure you at a lower premium. Do however note that if you select this option, no younger or inexperienced driver should drive your car as they will not be protected under the policy.
Moreover, there are always some variations in terms of conditions imposed by the insurers; and not every insurer provides this option. Check via us to see if your insurer let you opt for a restricted age condition to reduce your premium.
---
Plan early for your renewal! Chat now and tell us about your concerns, so that we can better help you get through all the big and small matters.
Read more on car insurance.
InsureDIY has financial advisers that can help you make the right choice and answer any of your questions. Simply email us at [email protected] anytime!