What your maid insurance should include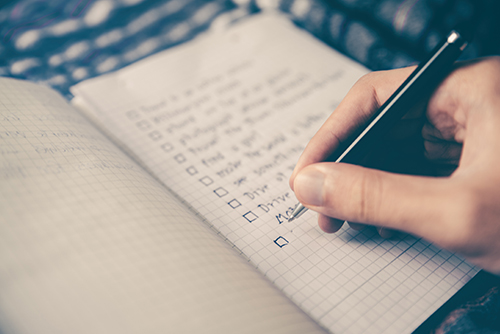 When you decide to hire a domestic helper, there are a few compulsory requirements that have been set by the Ministry of Manpower ("MOM") in Singapore.
As an employer of a domestic helper, it is mandatory to purchase a maid insurance in Singapore for your domestic helper that consists of at least S$60,000 in personal accident coverage, S$15,000 in medical coverage and includes the MOM Security Bond of S$5,000 (learn more about the MOM Security Bond here.
A maid insurance can offer comprehensive coverage for domestic helpers in Singapore. If this is your first time buying maid insurance and you will like to be more aware of the coverage a maid insurance policy would provide, here are the three areas of coverage that you should not overlook.
What you need to look out for in a maid insurance
A good maid insurance policy should provide adequate medical expenses cover, repatriation expense cover and good personal liability cover for the employer.
1. Medical expenses cover
While almost all insurers offer coverage for medical expenses, not all features and benefits are the same. If you would like a plan that provides cover on a comprehensive range of medical features, you need to look out for a policy that offers just that.
Where medical expenses are concerned, a maid insurance plan should include:
– Outpatient medical expenses due to accident and injury
–Hospital and surgical expenses up to the predetermined limits should your domestic helper suffer from an injury or illness that requires hospitalisation. This hospital and surgical expense cover should include room and board charges, cost of using hospital services (e.g. use of the operating theatre) and the necessary and reasonable costs of medical treatment.
– A plan that covers the costs of Day Surgery. Most plans also offer cover on pre and post hospitalisation treatment within a period of 90 days for the same injury or illness. Details and the level of cover will vary across insurers, so do ensure that you have read and understand the policy terms and conditions before purchasing.
If hospital and surgical expenses cover is important to you, it is possible to purchase an add-on to boost the amount of cover. NTUC Income's Foreign Maid Insurance plan for example, allows you to purchase a plan with an annual hospital and surgical limit of up to $40,000. Standard plans otherwise offer coverage with an annual hospital and surgical limit of up to $15,000, which is the minimum MOM requirement.
Dental expenses for foreign domestic workers
It is important to note that most insurance plans do not cover any expenses in respect to normal dental inspection and treatment. So if your helper requires dental work done, the bill will not be covered by insurance.
Wages and levy reimbursement
Some plans will pay you your foreign maid's wages (including government levy) for the period that they are in hospital, including the period they are hospitalization leave if a hospital and surgical expense claim is paid out. This is subject to a maximum limit on the number of days.
Check out the most popular domestic helper insurance among Singapore employers here.
2. Repatriation expenses cover
Sending your domestic helper home in the event that she suffers from a permanent disability or illness can be a costly affair. A policy that covers for repatriation expenses will provide for this, or the cost involved in the burial or cremation of the domestic helper and the return of the body or ashes back to her home country. Get a free quote from the best-priced maid insurance companies in Singapore.
3. Personal liability cover
Personal liability cover will pay the benefits if your helper is found to be legally responsible for accidentally injuring someone or causing damage or loss to someone else's property while performing her duties as a foreign maid in Singapore.
The cover will involve the cost of legal representation, and the damage claim against your helper up to the specified limits on the policy.
Termination of your policy if things don't work out
In Singapore, if you terminate the services of your domestic helper, you will typically receive a prorated amount of the paid insurance premiums back. If a cancellation takes place within the first 60 days of being in-force, you could get back 60% of the paid premium amount. This is usually subject to a minimum premium retention amount. Hence, if your policy is cancelled before the inception date, this could be subject to a minimum cancellation fee of $50.
Before signing up for a maid insurance policy
Do not purchase a policy before taking the time to read the conditions, rules and regulations of that policy. You do not want to sign up and pay for a policy that does not fulfill your requirements as an employer. Procedures that are required to make a maid insurance claim are also different for every policy, so make sure to be aware of the claim documents required from you in order to make a claim. The process is different for all insurers, so be sure to save all the important documents that are required to prove the authenticity of the claim you are trying to make.
Find out more about maid insurance or renew online and save more!
Remember that the best policy is all about the features that you prioritize the most. If you would like to keep it simple and general, you can choose any of the policies that follow the requirements set up by the MOM. Otherwise, you can go with a policy that provides high medical coverage or have features and benefits that work for you and your helper.
---
InsureDIY has financial advisers on call that can help you make the right choice, you can email us at [email protected] if you have any questions in mind.