Where to go for a short yoga weekend from Singapore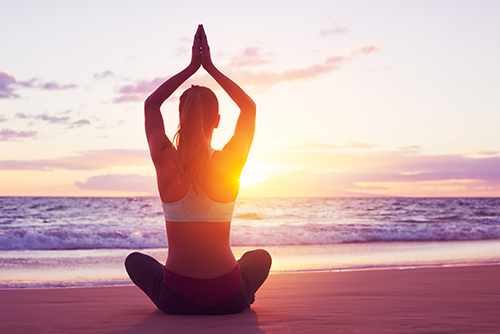 Yoga is a great way to relax your mind, body and soul. If you have been busy working and have been so preoccupied with life, getting away on a short yoga weekend trip is a great idea. The best time would be to get away when the weekends are long in Singapore, especially if there is a public holiday on either a Friday or a Monday or both. Wellness retreats have been the IT thing lately and a lot of these fancy retreats are located in Asia. But, where exactly can you go to get a much needed peace of mind? Let's find out.

Bintan
If you are not a fan of long trips or you just would like something nearby, you can go to Bintan. Bintan is only an hour away from Singapore via boat. There is the Banyan Tree Bintan that offers busy city people the adventure of a peaceful retreat. You can go for its spa treatments to keep you relaxed and warm. You can also try the other activities to make the short getaway even more enjoyable. The Banyan Tree Bintan provides lessons and daily morning wellness activity to make the trip a learning opportunity on how to keep one's mind and body peaceful.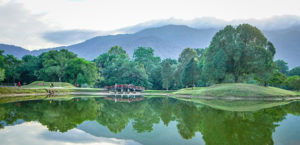 Perak, Malaysia
Nearby Singapore, you can just take a trip to Perak in Malaysia. There, you have the Pangkor Laut Resort, which is a luxurious spa village that aims to make you feel relaxed and peaceful. This is the place to be if you have been working hard and non-stop. It's a great place to pamper yourself and make you feel important again. There is a range of hair and body treatments as well as face treatments. There's the Belian Spa Pavilion that offers you the services of an outdoor whirlpool and steam room and nap gazebo.
In Perak, The Banjaran Hotsprings Retreat that is well-known for its holistic wellness therapies and treatments as well as spa cuisine. There are wellness programs that teach and help you live better and healthier, such as Rejuvenation and Weight Management, Longevity and Detoxification. Boot camp sessions and yoga classes are offered, which will keep you further occupied over the long weekend.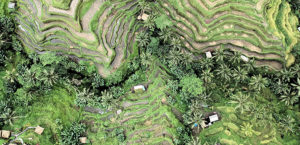 Ubud, Bali
Bali is one of the most famous places in Indonesia. It is known for its tourist attractions and serene surroundings. One of the places in Bali that is great for a short yoga weekend is The Yoga Barn. It is an institution that offers a variety of yoga classes, such as hatha and vinyasa forms of yoga that specialize in the toning and firming of muscles. Other ways to relax at The Yoga Barn, like the Tibetan Bowl meditation and sound healing feature, help to calm the mind and get rid of all the noises. An Ayurveda spa to further relax the body with several treatments available is among the interesting offerings at this spa.
In Ubud, the COMO Shambhala Estate offers a nice turn and twist to the wellness retreat experience. This spa resort offers retreats and workshops that focus on Pilates, intensive yoga and more wellness practices. It provides wellness programmes to keep you in tune with how you should look after yourself. A massage therapy to help your body be more relaxed and calm is available as well.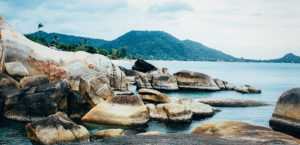 Koh Samui, Thailand
In Koh Samui, there is a place called the Kamalaya that is a detox retreat, which is great for those looking to relax as well as get a healthy inside-out version of themselves. A 3-night intro to detox programme is offered, which works well if you get Friday or Monday off. Aside from teaching you how to eat well by making you eat well, you get to experience different activities that are all about living better in a healthy way. Wellness consultations, massages and fitness classes are on the list of activities, which will keep you further occupied. Kamalaya is a great getaway if you are looking for something that can help you cleanse the inside of you to make you lighter.
Phuket, Thailand
Phuket is popularly known as the tourist place to be in Thailand. It is also a great place to spend a weekend at, just to relax. At the Thanyapura Health & Sports Resort, you not only get to do yoga, you also get to try other ways to relax. There are Pilates, high intensity interval training (HIIT) workouts and muay thai sessions. You can try several other relaxing activities, such as swimming or going for an Ayurvedic massage.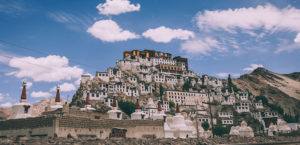 Bhutan
Bhutan is well-appreciated for its peaceful culture and people. It is not a wonder that it has one of the most interesting places where you can go for a short weekend getaway. At Amankora Bhutan, you get to experience herb-based therapies. There are also Himalayan plan-based therapies to further make the experience more relaxing. You get the chance to try ancient Tibetan medical treatments, such as a Bhutanese Oil Massage, a holistic facial and a hot stone bath accompanied by the healing Khempa herb.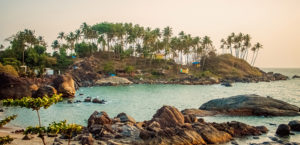 Goa, India
Goa is known for its beautiful weather and sandy beaches. Also located in Goa is the Alila Diwa Goa, which is the place to go for some much needed peace of mind and relaxation. It offers a way to restore the right balance to the body, mind and spirit with the help of its Ayurvedic detox programme. This Ayurvedic detox programme is designed by experts and provides an in-depth consultation that will further help you feel better. Alila Diwa Goa provides activities that you can enjoy, like daily yoga, meditation, exercise sessions, panic healing and hypnotherapy.
---
Before heading to your short yoga weekend getaway, don't forget to equip yourself with the things you need that will keep you safe and protected. Sign up for travel insurance on InsureDIY so that you don't have to worry in case things don't go as planned.
InsureDIY has financial advisers that can help you make the right choice and answer any of your questions. Simply email us at [email protected] anytime!