[Dear young mothers] Your second-best gift to your family is an adequate term coverage!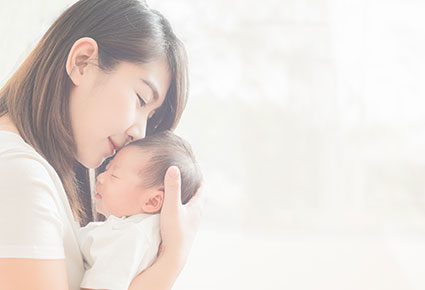 Your Second Best Gift To The Family Is An Adequate Term Coverage.
Happy Mother's Day! Is this your first Mother's Day with your little baby? You must have changed a lot since the last Mother's Day. Your life must have become more chaotic, stressful and tiring, juggling between child rearing and other commitments. Yet, at the same time, with a new life in this world whom you so deeply love, it has also become so much more rewarding and joyous.
Your little one could still be too young to say thank you, but it's a good time as ever for you to give yourself a good rest and plan for yourself on Mother's Day.
Whether you are a working mum or full-time mum, we'd say it is equally important for you to get a term insurance plan. It could very well be the second-best gift to your family should you, the first gift, not be around.
What is term insurance?
As mentioned in our previous article, "Best value-for-money life insurance: Pay ONLY for the protection you need", if you have one or a few beneficiaries to support, term insurance has the best protection in terms of giving you high cover for a low premium. This allows you to provide your beneficiaries with adequate financial coverage should you be no longer around to do so.
---
"Adequate coverage"
One of the most common questions we receive is about the level of adequate coverage. This is an often a question that we have to respond with even more questions.
On this Mother's Day however, we'd like to take the opportunity to estimate on behalf of all mothers what an "adequate level" of term insurance coverage might be.
For working mothers, this can be estimated by using the income earned. A simple back-of-the-envelope answer will be somewhere between 10 to 15 times of your annual income.
For the mother who has chosen to put her career on hold, what is the right amount of coverage for her? We will attempt to quantify in monetary dollars, the value of the support a mother provides to her family.
---
Let us help you with the first step
Talk to a mother about her invisible workload and she is sure to understand. There are the things that a mother does for her family that often go unnoticed. Of course, we acknowledge that a mother's contribution is priceless! But if we wish to derive "what a mother's worth" is, we have to start off with all of the different roles she takes on.
Personal Chef. Each mother seems to be a born-to-be chef for the family. Once the chef is off, the family may need to consider alternatives like FoodPanda or Deliveroo. Yes, food delivery providing two meals daily for a father with two children can cost up to $90 per day, $630 per week or a staggering $32,760 a year!
Laundry Fairy. Only one will be able to sort the laundry, put them into the washing machine for a wash, hang them up to dry, ironed and walked back into the wardrobe. Fairy-less, your family may likely end up having to find a laundry service company to do the above. According to HonestBee, providing a basic wash and fold service would cost $4.9/kg and shirt ironing would cost an additional $3 per shirt. This is equivalent to approximately $60 for 4 people per week, excluding the laundering of towels and bedsheets! Including the cost of ironing shirts, the cost of laundry could easily ring up to the tills at $5,460 a year.
Home Cleaning. It can cost up to $20/hr for part-time home cleaning. For an average family, 12 hours of cleaning a week can cost up to $12,480 a year.
Childhood educator. It is not possible to replace this one most complicated task on earth – to stimulate your child's imagination, discover their strengths, provide unconditional love when they are down and sick, to build resilience… Nurturing a child requires round-the-clock dedication and energy. Perhaps a substitute in can be found in the combined courses of a music teacher, a sports coach and a tutor to get on day by day? Getting a tutor to come by an hour a day per week at $100/hr plus a weekly piano session for two kids can bring up the weekly cost to $1,600, or a total cost of $83,200 for a year.
Even when many other roles like being a 24/7 on-call chauffeur; responding to invitations to parties including planning and purchasing presents; remembering to stay in touch with the family (homemade cards for grandma or grandpa or a thank you note to an aunt) are excluded, we've already derived a substantial cost of $133,900 per year!
Now that we have had a glimpse of the fraction of the value a mother brings to a family of four, it would be safe to assume that an additional $150,000 to $200,000 per year may be required for your family to be well taken care of.
The second question will be: How many years will your family need you for this care and support?
---
Counting the years
If you still have young children, you could consider purchasing a term insurance to cover your portion (say half the education costs for your children until they're 20 years old) plus the quantifiable amount for any home chores done – simply pick from the general tasks above and multiply that by the number of years your family will need this support.
For a full-time mum, you can simply multiply the years your family needs you for the tasks. Do you know for a 30 year-old healthy woman, the coverage of $1,000,000 for 20 years takes only a premium of $35 per month, $420 per year? You can verify this immediately from our site by getting a quote! It is as well worth the peace-of-mind to know that your family will be well cared for in case an unfortunate event should arise.
---
Existing assets or insurance cover
The last step to consider would be any other assets that you have which can be used to cover for your needs in deciding the term cover you need.
If you should find out that your existing term plan has a lower coverage than what you need, you can get a new term plan with InsureDIY to help you cover the difference.
---
Still wondering? Talk to us.
It is normal to be confused if you have already have half-a-dozen policies and aren't very sure which are effective and which are not. Let us help you sort it all out! Email us at [email protected] and we will reply to all of your questions.
We believe that all mothers in the world have to be well-insured. The last thing a mother wants to see is the family to which they have devoted their lives to, go off-track if she has no choice but to leave before the rest of the members.
Get a free quote now or read more about term insurance! Looking for more advice on you or your family member's policy? Contact us (Email to [email protected]) !
---
InsureDIY has financial advisers that can help you make the right choice and answer any of your questions. Simply email us at [email protected] anytime!